Aegean Poets
MEDITERRANEAN CUISINE
"Aegean Poets" employs the true Mediterranean principles of clean, elegant and fresh flavours, based on Greek traditions with undertones of Italy and France. It connects to the outdoor life through large windows and enchanting verandas with panoramic sea views. "Aegean Poets" is open for breakfast, a la carte lunch and dinner with delicious Greek and seafood specialities. Children's meal on request.
'Eat breakfast like a king'!

Grecotel is famous for its lavish breakfast spreads—proof that all guests are treated like royals. And the selection at the Mykonos Blu is truly worthy of empire, a mouth-watering buffet laden with an array of fresh fruit in season, just-baked breads, cheeses, yogurts, and other dairy, breakfast meats, cereals and muesli, nuts, home-made marmalades, honey and more—mostly organic and locally-sourced. It is the ultimate breakfast buffet selection.

Seasonal isn't just a key word: visit us in September and you might not find your favorite foods from June as grapes and figs take the place of apricots and cherries. Only the freshest ingredients and the finest make the cut—literally, as we slice our home-cured meats on the plate just for you. But the real piece de resistance is the menu of made-to-order egg dishes that goes beyond feather-light omelets—and yes, we serve those too.

These selections are truly divine, from a farmhouse-style Cretan scramble with vine-ripened tomatoes and oregano picked from our kitchen garden to an extraordinary version of eggs benedict with smoked salmon or bacon and poached eggs drizzled with truffle oil served with artichoke puree. Yum!

Breakfast is served until 12:00 on weekends and during the month of August.
DRESS CODE
Daytime: Resort Casual. Cover-ups are required for breakfast and lunch. Footwear is required in restaurants & bars.
Evening: Smart Casual. No beachwear or shorts in the evening. Gentlemen - long trousers and shirts with sleeves (short or long) are required in all restaurants & bars.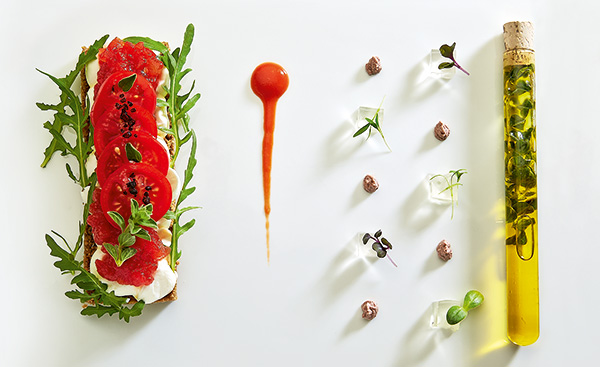 Highlight
The Cretan corner with traditional products from Grecotel's Agreco Farm in Crete are for must try!
NOTE: Please inform the hotel staff in advance of any allergies or intolerances you may have. Our menu might contain traces of allergenic substances.
Book Online
or Call +30 22890 27900
Special Dining
From sunset cocktails and beachfront banquets to a private meal in your villa or special celebration aboard a yacht… the choice is only limited by your imagination!
See more
---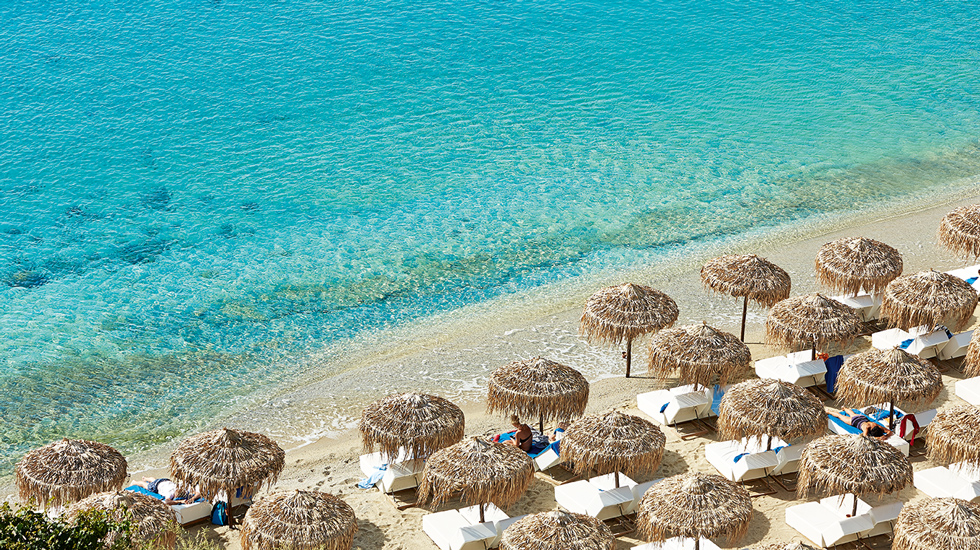 Attentive Beach & Pool Service
Enjoy snacks, refreshing drinks and fresh fruit juices, whilst soaking up the sun or relaxing under the shade of your umbrella.
---
Special Requests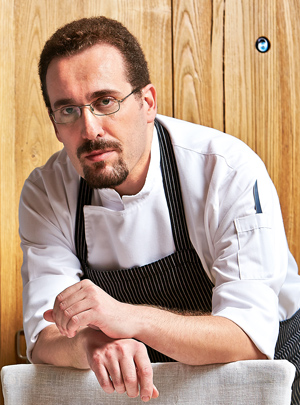 Our chefs will be happy to assist with any special meal requirements. Internationally delicacies can be specially imported for you if you advise us in advance.
---
Children's Meals
Special children's meals are available throughout the day and evening.
---
also check
L' Archipel