Delos Lounges
Roof Top Bar
Breathtaking views, impeccable service and sumptuous décor are the keys to the success of the "Delos Lounges". Overlooking the pool, the gardens and famous Psarou Beach. Sip an ouzo or champagne as the sun sets or enjoy an after-dinner drink before heading off into town to get a taste of the island's famous nightlife.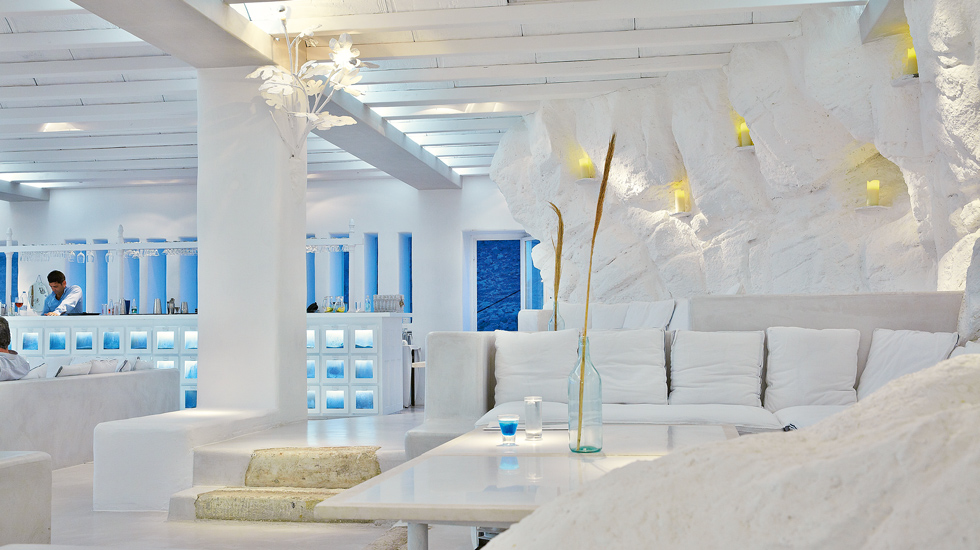 SE7EN COLORS
OF THE AEGEAN

Remixed by Mykonos Blu for your pleasure,
So, what you should drink this summer?

| | | |
| --- | --- | --- |
| ORANGE | GREEN | RED |
| Υou can see its colour in the best hour of the day – sunset - it is waiting for you with passion fruit, caramel, lime and vanilla scented vodka. | IF YOU COULD CAPTURE THE GREEN HUES OF THE AEGEAN, IT WOULD BE WITH gin, spearmint, lime, cucumber and ginger. | THE COLOR OF PASSION, A SYMBOL OF LOVE. SIP ITS SECRETS IN A COCKTAIL OF vodka, strawberry and lemon jam. |
| BLACK VELVET | MORNING SUN | MOONLIGHT |
| THE NIGHT IS YOUNG, THE AEGEAN IS MELTING INTO THE NIGHT. DIVE IN WITH blackberries, lime, white rum and soda. | As the sun heats the Aegean Sea with its strong morning rays, try this spicy cocktail with tequila reposado, coriander seeds, mango, passion fruit liqueur and chilly. | For some it is time for bed, for the ones who are "in the know" it is the best opportunity to see the Aegean's beauty, taste it with white chocolate, oreo biscuit, vanilla syrup and vodka. |
| MYSTIC AEGEAN | | |
| Discover the Aegean inside your drink simply by stirring, it is hidden between mastic, basil, lime and triple sec. | | |
NOTE:
Please inform the hotel staff in advance of any allergies or intolerances you may have. Our menu might contain traces of allergenic substances.
Book Online
or Call +30 22890 27900
Special Dining
From sunset cocktails and beachfront banquets to a private meal in your villa or special celebration aboard a yacht… the choice is only limited by your imagination!
See more
---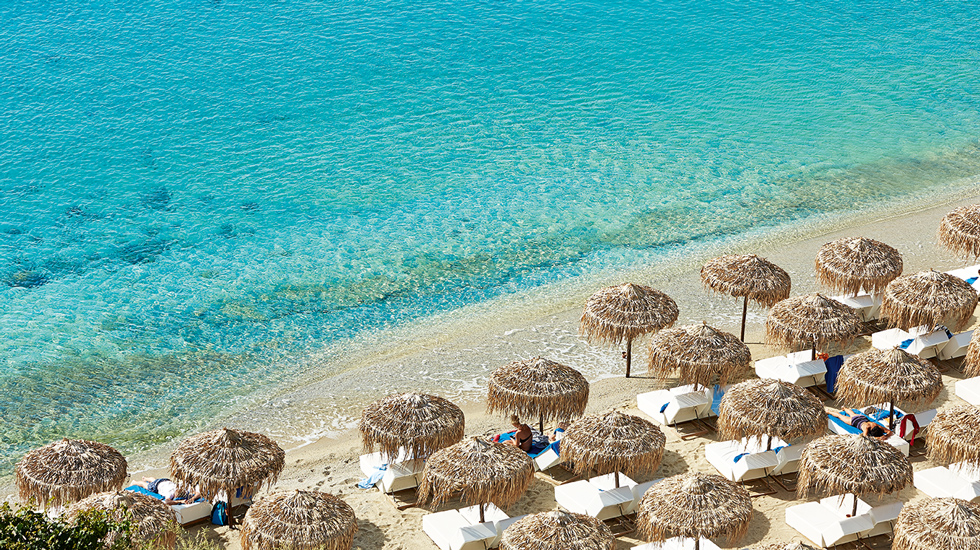 Attentive Beach & Pool Service
Enjoy snacks, refreshing drinks and fresh fruit juices, whilst soaking up the sun or relaxing under the shade of your umbrella.
---
Special Requests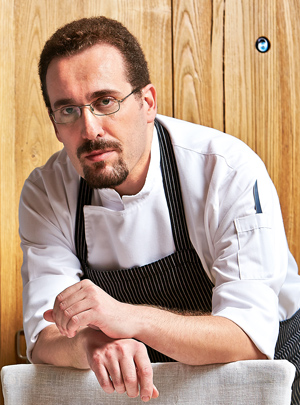 Our chefs will be happy to assist with any special meal requirements. Internationally delicacies can be specially imported for you if you advise us in advance.
---
Children's Meals
Special children's meals are available throughout the day and evening.
---
also check
Hello Beach!